We Have Made Our Own Brand of Impact Crushers
22/08/2014
As a famous private enterprise in China, we have been regarded as the leader in the mining machinery industry. We aim to establish our own brand of impact crushers at home and abroad. This is the only way for us to march to the world market and set up the international impression.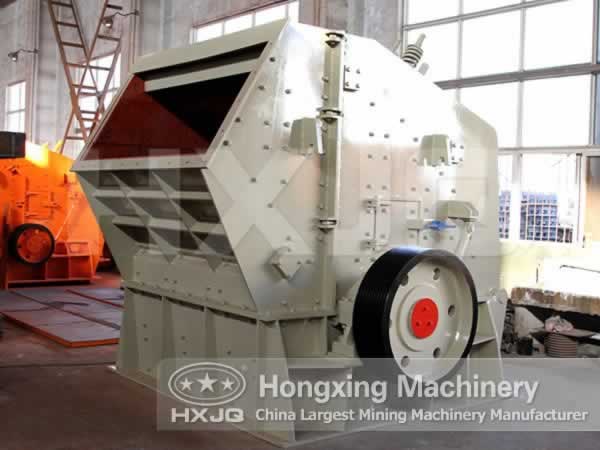 It's well known that our company has certain advantages in the impact crusher industry. We don't make products for the foreign brands and we have our own business with the proprietary intellectual property rights to operate. The impact crushers made by our company adopt the latest materials and start to play an important role in the real production.
The new generation of impact crushers is widely used in many fields and nowadays people start to perform quite well in the construction waste handling process and the dry mixed mortar production line. Our impact crusher has been improved based on the traditional crushing principle and has a wider range of applications in the practical operation. It's convenient for the users to realize the rough crushing and fine crushing processes of materials, so the impact crusher gets favored among customers.
According to our experts, the impact crusher is famous for the features of multi-stage crushing function, little pollution and perfect finished products. In the real operating field, users can choose different sets of machines to realize the handling results they want according to their own requirement for materials and investment.
Our company follows the latest development trend of the machinery industry and keeps making trial and error about the impact crushers' properties and technology. We are sure to make our own brand welcome all over the world.
Product
NEWS & EVENTS
CONTACT US
Thank you for your attention. If there is any question, please contact us through the following ways.
E-mail:machine@hxjq.com
Tel:+0086-371-67833171