Mining Equipment will Develop in a New Direction
19/10/2014
The mining equipment manufacturing industry is regarded as the main supporting industry of the Chinese heavy industry development.
Since 2011, the demand for the mining machinery has gradually decreased and the enterprises' order quantity keeps going down. For now, since mining machine manufacturing in China develops slower and slower, enterprises like our company should be positive to take measures to reform and upgrade the traditional mining machinery development mode.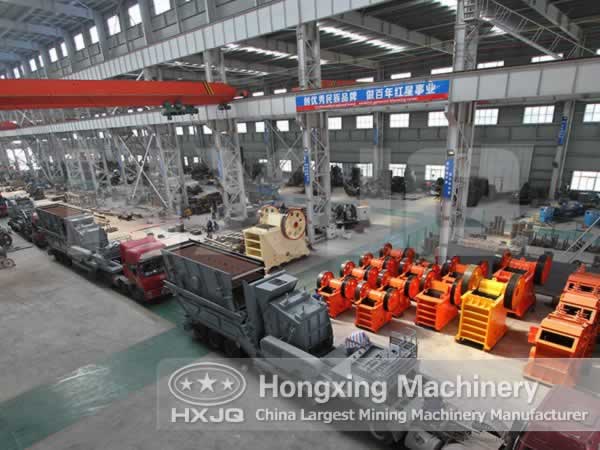 The main task of the mining equipment manufacturing industry is to adjust the industrial structure. According to our experts, the specific measures the manufacturers should start to take are as follows:
1.We need to use the information technology to upgrade the traditional system and realize the automation and intelligence of the processing sites;
2.We should adopt advanced technology to improve the quality of the mining machines and promote the combination of the automation and industrialization;
3.With the help of the national major scientific and technological project, we will break the rules that restrict the development of the mining machinery plant, thus increasing the international competitiveness.
4.We must introduce new technology and enhancing the core technique in order to guarantee the long term development of this industry.
5.We need to adopt the low carbon technology to produce mechanical equipment with features of energy saving, water saving, low material consumption, high efficiency and low pollution emission.
The modern mining equipment industry should also develop in accordance with the environment protection policy. Besides, we need to stick to the development path of upsizing, automation, intelligence, digitization, high performance and low discharge.
Product
NEWS & EVENTS
CONTACT US
Thank you for your attention. If there is any question, please contact us through the following ways.
E-mail:machine@hxjq.com
Tel:+86-371-67833171