Hydraulic Cone Crusher Owns Countless Advantages
29/09/2014
Our company's hydraulic cone crusher has been the best seller on the domestic crusher market because it owns countless unique advantages.
Our hydraulic cone crusher's interior structure is precise, which can guarantee the long service life of the machine. The perfect combination of high performance crushing chamber and high crushing frequency of our cone crusher greatly improves the processing ability of this machine, and due to the adoption of lamination crushing principle, the crushed products are in the shape of cube, thus greatly reducing needle-shaped materials.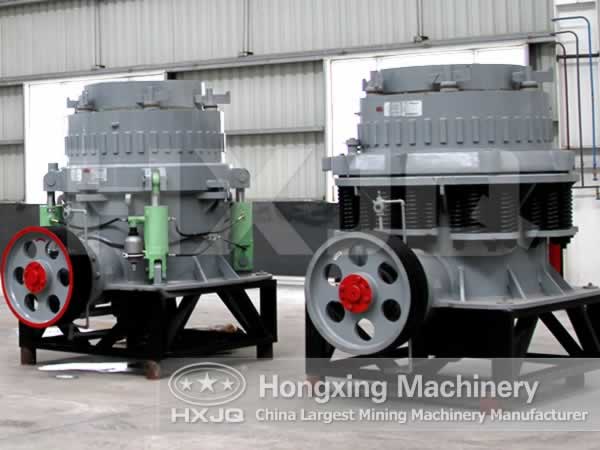 Our cone crusher adopts hydraulic operation, so that the use is convenient and easy to realize automation and its reliability and service life is greatly improved. It is simple in structure, convenient and fast in operation, maintenance and adjustment of the discharging mouth. The examination and repair saves both time and labor, and especially that the lining board is easy to change, thus reducing the stoppage time.
Our equipment has reliable performance and convenient operation. Due to the optimization designing and hydraulic protection to the machine, the failure rate of the equipment is significantly reduced, and under normal circumstances, the trouble-free operation rate of the equipment can exceed 85%.
The hydraulic cone crusher is in accordance with the national environment protection standard and will make little noise. It can be added with the dust removal device and the working environment meets the environment protection requirements. Our equipment adopts the world class manufacturing technology and is able to analyze the operation status in digitalized way.
Product
NEWS & EVENTS
CONTACT US
Thank you for your attention. If there is any question, please contact us through the following ways.
E-mail:machine@hxjq.com
Tel:+0086-371-67833171