Ceramics Ball Mill Realizes High Energy Efficiency
13/10/2014
After years' research and development, our company has put forward a new type of ball mill: ceramics ball mill. The energy-saving ceramics ball mill made by the domestic beneficiation machinery experts of our company adopts the latest grinding technology.
Our ceramics ball mill owns many advantages in its structure aspect. It is made of ceramic for its whole body. The ceramics ball mill is a horizontal type and cylinder shaped rotary device made up of feeding part, discharging part, rotary part and transmission part. The small capacity of the ceramics ball mill leads to its application in the small amount of trial and discontinuous production.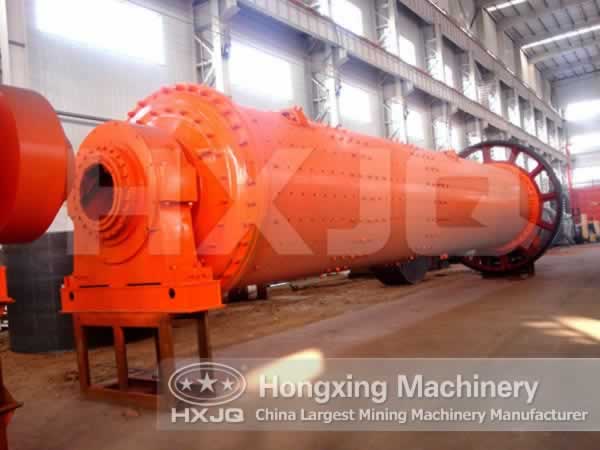 In concrete, our ceramics ball mills have the following unique features: 1. the ceramics ball mill can work as long as 24 hours with non-stop; 2. it can realize both wet and dry grinding processes; 3. it costs little investment and is more energy saving than the similar products; 4. there are many other features: original structure, simple and safe operation as well as reliable performance.
The ceramics ball mill is mainly used for material mixing and grinding considering its products with features of regular granularity. It can do both dry and wet grinding and can choose different lining boards to meet various demands according to different production requirements.
The domestic ceramics industry is developing rapidly, especially the building ceramic industry. In order to reduce the energy consumption and improve the land utilization, our company has made strict requirement for the production capacity and energy consumption of the grinding machines, which results in the wide application of the ceramics ball mills.
Product
NEWS & EVENTS
CONTACT US
Thank you for your attention. If there is any question, please contact us through the following ways.
E-mail:machine@hxjq.com
Tel:+0086-371-67833171