High Efficiency Sand Makers Make Much Profit
25/11/2014
In recent years, the green and high efficiency sand maker has become the core equipment on the machinery market and has won a lot of praise from customers all over the world.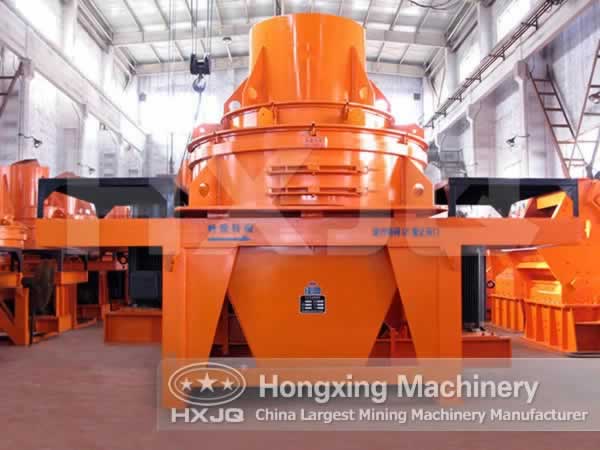 In the sand making industry, users are desperate for the ideal sand making machine to help them not only save labor, time and energy but also make the most profits. The reason why our new type of sand makers can win much trust of users is the integrated application of new technology, new idea and new design. The integration of machine and electrics and the automatic controlling technique both make the sand maker popular among customers.
Our company starts to analyze the development trend of the future market and makes every effort to meet the customers' demand. We combine the traditional designing concept with the latest research in the world to invent the modern sand maker with many special devices which has the ability of reducing the operating noise and the dust pollution to large extent. All products we make are in accordance with the national green production policy.
What's more, every new technology that is applied by our sand maker is quite successful in actual performance. For example, the multiple-recycling system can make sure the finished materials are in proper shape with low over crushing rate, thus producing no waste.
The sand maker manufactured by our company is the leading equipment in the domestic market with both good quality and after sale service. We realize the perfect combination of the traditional production pattern and the modern mechanical system.
Product
NEWS & EVENTS
CONTACT US
Thank you for your attention. If there is any question, please contact us through the following ways.
E-mail:machine@hxjq.com
Tel:+0086-371-67833171