Sand Makers are Good at Crushing Pebbles
28/11/2014
Users may be very familiar with the sand maker, but do they know the performance of our sand maker used to crush pebbles?
The sand maker used to crush pebbles can be applied to process hard stones, silica sand, and granite and so on. It can turn the general stones and gravels to building sand with different particle sizes and high compressive strength and purity. The application of the sand maker used to crush pebbles in the construction field guarantees the enough supply of the good quality building sand as well as the reduction of the artificial sand expense.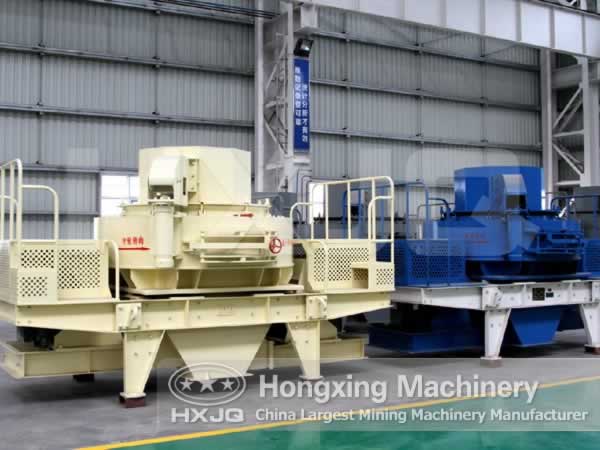 In addition, the sand maker used to crush pebbles is famous for its stable performance and excellent finished product particle shape. It has become the star machine with incredible performance used in countless fields such as the pebble sand making process, the construction waste sand making process, the tailings sand making process, the ore reduction process, the silica sand making process and the slag handling process.
At present, the sand maker used to crush pebbles can been seen all over the country and the artificial sand made by the machine is showing its advantages in the real production and operation. This kind of sand maker has made much contribution to the national projects like the construction of highway, high speed rail, high-rise buildings, dams and ports, which makes it the most professional choice for the government and enterprises.
It is called the pebble sand maker, but it can play more than we expect only according to its name. Depending on it, the Chinese infrastructural projects have no worry about the supply of enough premier materials.
Product
NEWS & EVENTS
CONTACT US
Thank you for your attention. If there is any question, please contact us through the following ways.
E-mail:machine@hxjq.com
Tel:+0086-371-67833171