Building Materials Equipment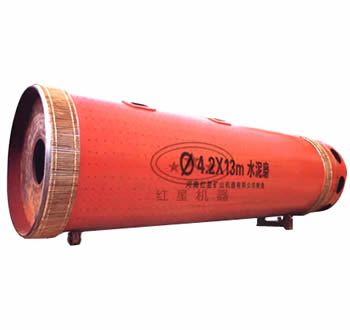 Cement Miller
Cement mill integrates the advantages of the same products of domestic ball mill manufacturers and has such advantages of big caliber of the feeding mouth, high output, low energy consumption, high fineness and reliability.
Features:
Grading effect
Easy to install
Simple maintenance
1. Description of the Cement Miller
The cement miller is the key re-crushed equipment, which is widely used in the cement, silicate products, new building materials, refractory, fertilizer, black and non-ferrous ore beneficiation, glass and ceramic and other production industry. It can be applied to both wet and dry grinding. Cement miller belongs to cement equipment and cement machinery.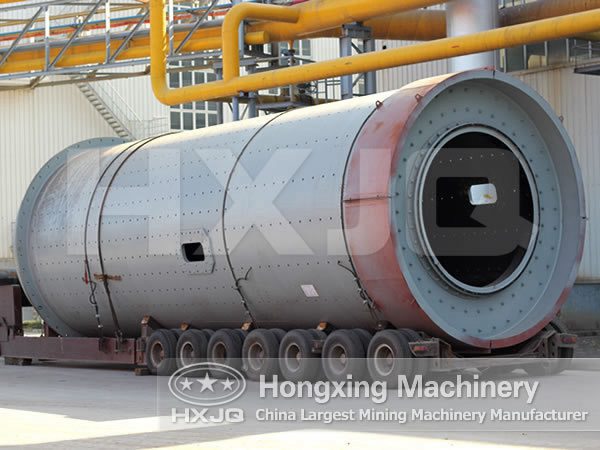 2. Working Principle
This machine has cylindrical rotary device. The materials evenly enter the first chamber of the mill through the feeding device. The chamber has the ladder liner and corrugated liner, which has different specifications of steel ball. The centrifugal force generated by the cylinder rotating will throw the steel ball to a certain height and then falls, which has pounding and grinding effects on the on the materials. After having coarsely grinded in the first chamber, the materials enter the second chamber through compartment plate. This chamber is lined with flat lining and steel ball, which will further grind the materials. Last, the power will be discharged through the discharge grate plate and then the grinding operation is finished.
3. Technical Parameters
Product specification
(m)
Milling form
Transmission form
Gear box
Motor power
(kw)
Production capacity
(t/h)
Total weight
(t)
Model
Speed reduction ratio
Φ1.83×7
Open flow
Brim
ZD60
4.5
245
6.5-8
43.8
Φ2.2×7.5
Open flow
Brim
ZD70
5
380
8-10
64.8
Φ2.2×11
Open flow
Brim
D110
35.5
630
12-13
104.6
Φ2.2×13
Open flow
Brim
D110
35.5
630
16-18
114
Φ2.4×13
Open flow
Brim
D110
35.5
800
20-23
130.6
Φ2.6×13
Open flow
Brim
MFY100
19.5
1000
28-32
158
Φ3×9
Circle flow
Brim
D125
41.2
1000
28-36.5
167
Φ3×11
Circle flow
Brim
D140
42.8
1250
36-47
180
Φ3.2×13
Open flow
Brim
D140
36.5
1600
45-50
225
Φ3.5×13
Circle flow
Brim
JDX1000
5.84
2000
60-65
275
Φ3.8×13
Open flow
Central shaft
MFY250
16.5
2500
60-62
320
Φ4.2×13
Open flow
Central shaft
JQS3550
15.6
3530
85-87
380
Φ4.6×14
Circle flow
Central shaft
JSI160-C
14.6
4200
120-135
485
Detail consultation on the price of the cement miller: +86-0371-67833171.
The address of the cement miller manufacturer: No.8 Tanxiang Road, High & New Technology Industries Development Zone of Zhengzhou, Henan, China.
If you have a question about our products, we'd like to hear from you.Rest assured we won't share your name, address or phone number with anyone. We're passionate about our company and want to help any way we can. Thanks for taking the time to get in touch with us.
Email:machine@hxjq.comTel:+0086-371-67833171
Product
NEWS & EVENTS
CONTACT US
Thank you for your attention. If there is any question, please contact us through the following ways.
E-mail:machine@hxjq.com
Tel:+0086-371-67833171