Stone crushing machine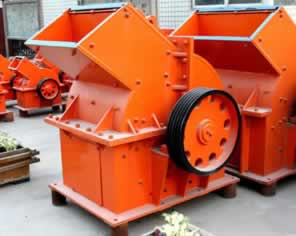 Hammer Crusher
Hammer crusher has such features of compact structure, reasonable configuration, convenient installation, good maintainability and simple operation. It has excellent adaptability to the technical pattern of cement production and can save the process arrangement space.
Features:
Wear resistance
Easy maintenance
Compact structure
1. Introduction to Hammer Crusher
Hammer crusher is suitable for crushing all kinds of medium hard materials with weak abradability. The compression strength of the materials to be crushed by this crusher cannot exceed 100MPa and the water content rate should be lower than 15%. The suitable materials include coal, salt, gypsum, alum, brick and tile, limestone, etc, and other than these materials, it can also be used for crushing fiber structure, elastic and tough broken wood, paper and crushing the asbestos cement waste for recycling asbestos fiber.
The main working part of the hammer crusher is the rotor with hammer. The rotor is mainly composed by the main shaft, disk, pin roll and hammer.

2. Working Principle
The hammering machine mainly crushes materials relying on the impacting effect. The generally crushing process goes like this: after going into the crushing machine, the materials will be impacted and crushed by the hammer with high rotary speed, and the materials crushed will gain energy motion from the hammer and rush to the baffle and grate bar with high rate, and at the same time, the materials will also impact with each other. After being crushed for many times, the materials that are smaller than the gap between the grate bar will be discharged from the gap, and the bigger materials will impacted, ground and pressed by the hammer on the grate bar until the desired granularity is satisfied.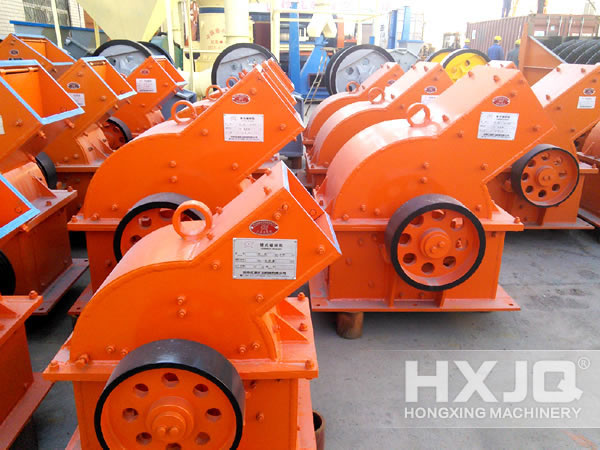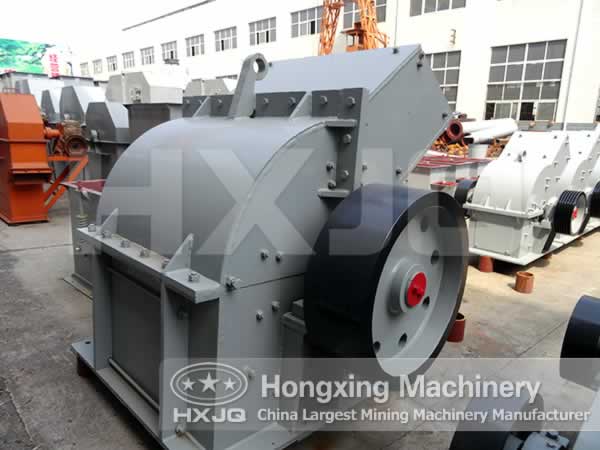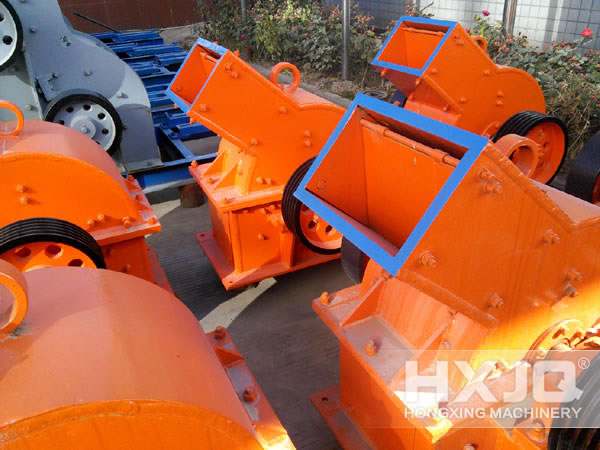 3. Hammer breaker Technical Parameters
| | | |
| --- | --- | --- |
| Specification | Capacity(t/h) | Power (kw) |
| PC 400×300 | 3-10 | 4P 11 |
| PC 600×400 | 6-22 | 4P 22 |
| PC 800×600 | 10-40 | 4P 55 |
| PC 1000×800 | 15-50 | 4P 75 |
| PC 1000×1000 | 18-75 | 4P 90 |
| PC 1200×1200 | 22-95 | 4P 132 |
Note:processing Capacity May Vary With Different Materials And Feeding Sizes.
If you have a question about our products, we'd like to hear from you.Rest assured we won't share your name, address or phone number with anyone. We're passionate about our company and want to help any way we can. Thanks for taking the time to get in touch with us.
Email:machine@hxjq.comTel:+0086-371-67833171
Product
NEWS & EVENTS
CONTACT US
Thank you for your attention. If there is any question, please contact us through the following ways.
E-mail:machine@hxjq.com
Tel:+0086-371-67833171