Stone crushing machine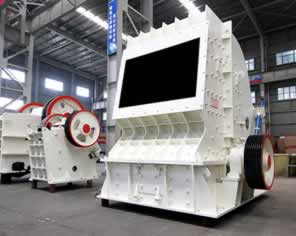 Impact Crusher
Impact crusher is a crushing machine widely used in mining crushing industry. Our company is an excellent impact crusher supplier in domestic market and can provide you with low-priced crusher with high-quality products and excellent services.
Features:
Energy efficient
Reduced maintenance
Reduce operating costs
1. Introduction to Impact Crusher
Impact crushing equipment which can also be called impact crusher or impact breaker is a new type highly efficient crushing machine with the advantages of small size, simple structure, high crushing ratio, low energy consumption, high production capacity, even product granularity and selective rock crushing, so that it is a promising crushing equipment.
Features of mobile impact crusher: high screening efficiency, dry and wet material technology, decreased operational cost, less maintenance, long service life and easy changing of screening face.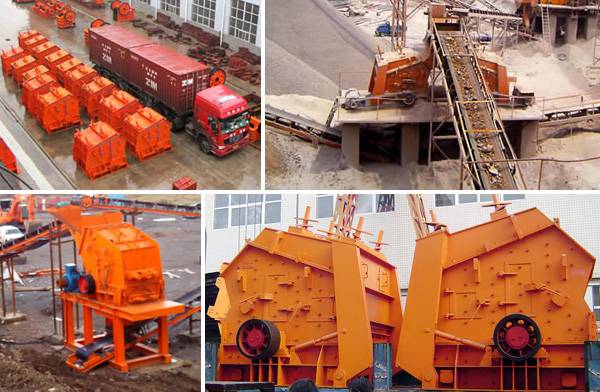 2. Main Application of Impact pulverizer
The impact crusher meets most capacity requirements. It lead itself to a wide degree of adjustment with finesse of the finished products ranging from about 60 mesh to bulk passing through 300 mesh depending to a considerable extent on the particular materials being handled.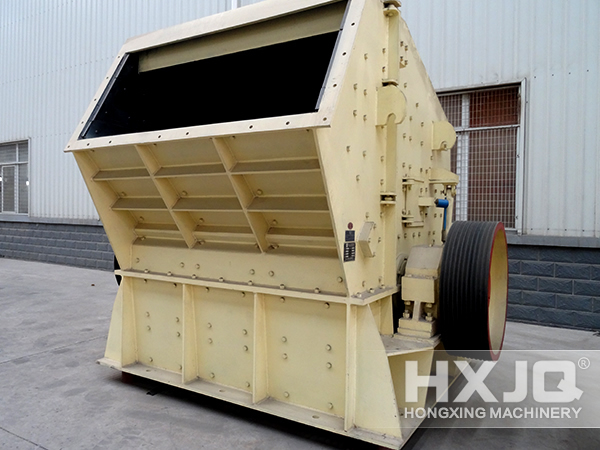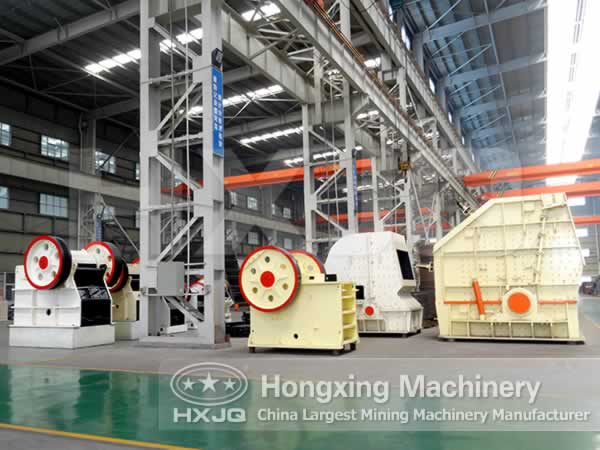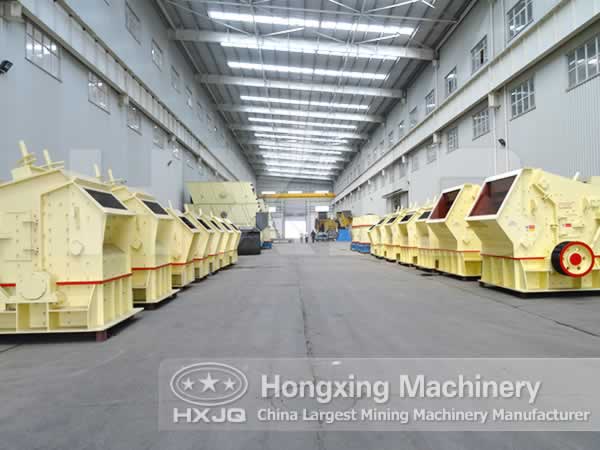 3. Working Principle
Impact crusher is crushing machine which crushes materials relying on the impacting force. When the materials enter the field of the hammer, it is impacted by the hammers, thrown onto the impact plate, and crushed. The stuff springs from the impact plate, is impacted by the hammers again, and thrown onto impact plate. This process will last until the stuff meets the requirement and falls from the machine. Adjusting the distance between impact frame and rotor frame can change the shape and size of the output. When some foreign stuff enters the machine, the impact frame will fallback, the stuff falls from the machine. This device can prevent machine from damages.
4. Technical Parameters
Model
Specification
(mm)
Feed
opening
(mm)
The Maximum
Feeding Size
(mm)
Capacity
(t/h)
Power
(kw)
Overall
dimension
(L×W×H)
(mm)
Total
weight
(t)
PF-1007
Φ1000×700
400×730
300
30-70
4P 37-45
2330×1660×2300
12
PF-1010
Φ1000×1050
400×1080
350
50-90
4P 45-55
2370×1700×2390
15
PF-1210
Φ1250×1050
400×1080
350
70-130
6P 110
2680×2160×2800
17.7
PF-1214
Φ1250×1400
400×1430
350
80-180
6P 132
2650×2460×2800
22.4
PF-1315
Φ1320×1500
860×1520
500
100-280
6P 200
3180×2720×3120
27
PF-1320
Φ1300×2000
993×2000
500
140-380
6P 250
3220×3100×3120
34
PF-1520
Φ1500×2000
830×2040
700
200-550
4P 315-400
3959×3564×3330
50.6
PF-1820
Φ1800×2000
1260×2040
800
400-800
4P 630-710
4400×3866×4009
83.21
5. China Impact Crusher
Henan Hongxing Mining Machinry Co., Ltd is a professional China impact crusher manufacturing company. As a vertical impact crusher producing and supplying company, for a long period of time, Hongxing Machinery has been leading the mining machinery industry with high quality products and considerate services. We can design different vertical crushing equipment according to the requirements of the customers.
If you have a question about our products, we'd like to hear from you.Rest assured we won't share your name, address or phone number with anyone. We're passionate about our company and want to help any way we can. Thanks for taking the time to get in touch with us.
Email:machine@hxjq.comTel:+86-371-67833171
Product
NEWS & EVENTS
CONTACT US
Thank you for your attention. If there is any question, please contact us through the following ways.
E-mail:machine@hxjq.com
Tel:+86-371-67833171