Powder making machine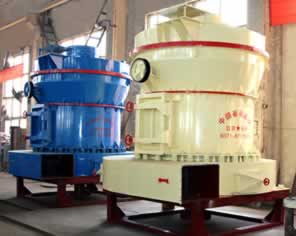 Raymond Grinder
Raymond mill is widely used for grinding non-flammable and non-explosive materials whose Moh's hardness is below 9.3 and humidity less than 6% such as barite, calcite, potassium feldspar, talc, marble, limestone, dolomite, fluorite and lime, activated clay, activated carbon, bentonite, kaolin, cement, phosphate rock, gypsum, glass and thermal insulation materials in mine, metallurgy, chemistry and building industry.
Features:
High efficiency
Less investment
Low power consumption
1. Introduction to Raymond Grinder:
Raymond grinder is one machine introduced from foreign countries. At present, there are many Raymond grinder manufacturers, and the machine is used for all ores and coal powders preparation, such as fine powder processing of raw material ore, gypsum ore and coal.
From the appearance, Raymond mill looks like one steel container consists of air inlet and outlet and feeding port. It is similar with the shape of MPS grinder. Rotary center line of Raymond mill is vertical, and that of MPS mill is almost horizontal.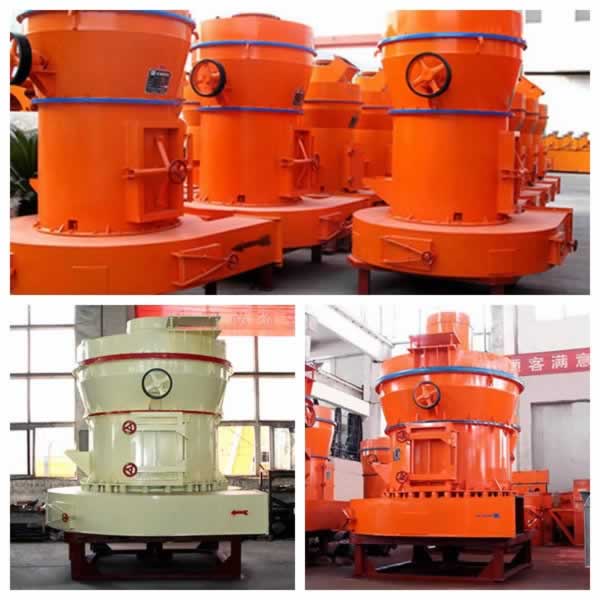 2. Working Principle of Grinder Mill:
The grinder mill crushes and grinds the bulk raw material into the required feeding granularity, after that bucket elevator lifts the material into the storage bin, and then electric vibrating feeder transports it evenly into the grinding chamber where the material is scooped up by shovel blade and grinded between grinder roller and grinder ring, and then the blower blows the air into the grinding chamber from shunt plate and blows the grinded powder into the analysis chamber, the powder is concentrated by rotating analysis impeller that is driven by the speed motor with transmission gear, after the concentration, the large granular material drops back into the grinding chamber and is grinded again, and while the qualified fine powder enters into cyclone powder collector following the air flow. When the qualified powder separates with air, it is discharged into the final product from the discharging port. In the working process of the host machine, the shovel blade plays the important role. It is in the lower end of the grinder roller and they rotate at the same time when the material is scooped up and thrown into the space between grinder roller and grinder ring thus it shapes litter layer which grinds the material with the pressure force produced by rotating grinder roller so as to achieve the goal of making powder.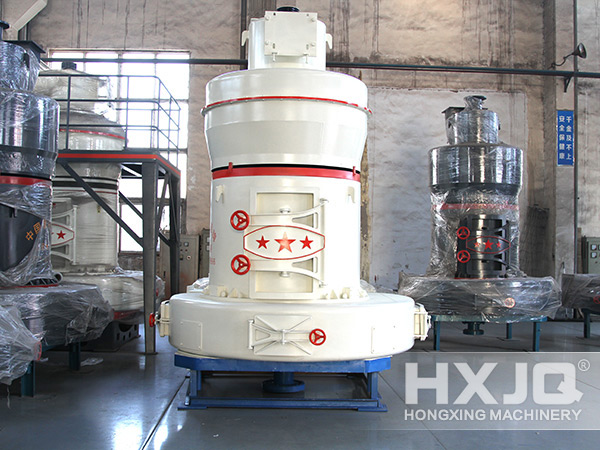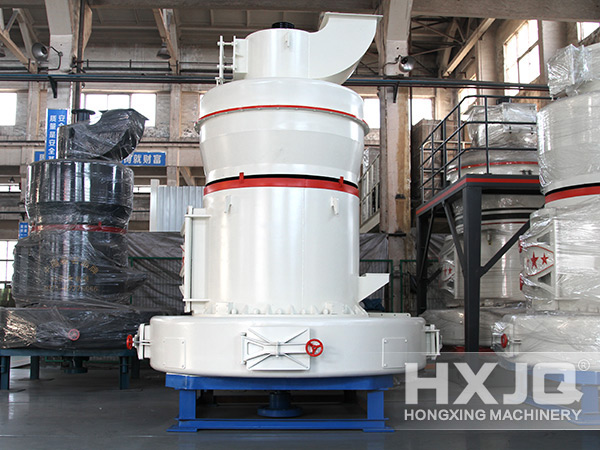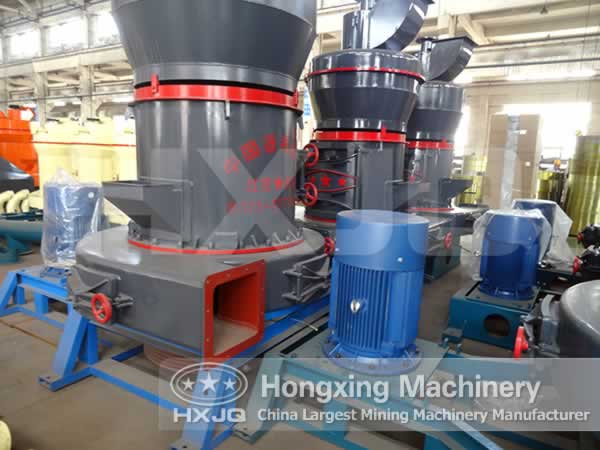 3. Descriptions of Technical Parameters:
| | | |
| --- | --- | --- |
| Model | 4525 | 4119 |
| Feeding Size(mm) | ≤30 | ≤25 |
| Output Size(mm) | 0.173-0.044 | 0.173-0.044 |
| Shift Output of Different Material Fineness(t) | 16-176 | 8-78 |
| Rotation Speed of Central Shaft(r/min) | 82 | 105 |
| Ring Diameter(mm) | 1770 | 1400 |
| Roller Diameter(mm) | 450 | 410 |
| Roller Height(mm) | 250 | 190 |
| Main Motor(kw) | Y315M-4-132 | Y280S-4-75 |
| Fan Motor | Y315M-4-132 | Y280S-4-75 |
| Analyzer Motor | YCT250-4A-18.5 | YCT200-4B-7.5 |
If you have a question about our products, we'd like to hear from you.Rest assured we won't share your name, address or phone number with anyone. We're passionate about our company and want to help any way we can. Thanks for taking the time to get in touch with us.
Email:machine@hxjq.comTel:+0086-371-67833171
Product
NEWS & EVENTS
CONTACT US
Thank you for your attention. If there is any question, please contact us through the following ways.
E-mail:machine@hxjq.com
Tel:+0086-371-67833171