Stone crushing machine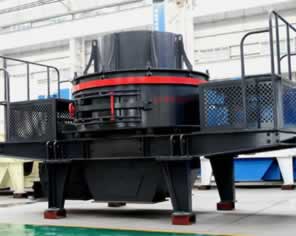 Sand Making Machine
As for the third generation of sand maker manufactured by Hongxing Machinery, its investment is 35%-50% lower than that of the same-sized traditional technical equipment and the production efficiency is 35%-50% higher.
Features:
High working efficiency
Easy to operate
Easy maintenance
1.The Introduction to Sand Making Machine
Sand making machine which is also called crushing machine has the wide application, which is used for crushing medium and excessive hardness material such as granite, basalt, limestone, quartz, gneiss, cement clinker, concrete aggregate, ceramic raw materials, iron ore, gold, copper, corundum, bauxite, silica and so on. Sand making machine also can apply to the crushing operations of the great artificial sand material, pre-grinding cement, mining, refractories and so on.
Sand making machine is used to crush and reshape the material of softness, hardness and excessive hardness in the industries of all kinds of mining stone, cement, refractories, Aluminum where the soil clinker, emery, glass raw materials, mechanisms built stone gold slag, especially for silicon carbide, silicon carbide, sintered bauxite, sand US high-hard, special hard and corrosion-resistant materials, whose output is much higher than other mining sand maker.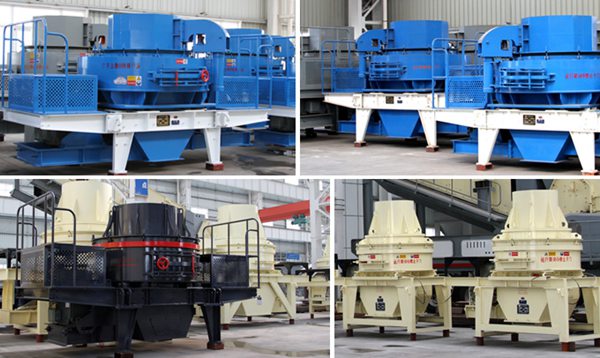 2.The Working Principle of Sand Making Machine
The material from feeding hopper enters into sand making machine, which can be divided into two parts by sub-feeder, one part enters the high-speed rotating impeller from the middle place of impact crusher, and then the impeller can be rapidly accelerated whose speed can reach up to hundreds of times of the gravitational acceleration, and the material must be far away from channel of the impeller in a speed of 60-70m/s. those materials which is being crushed in the cabinet so many times can reach the purpose of fine crushing at last. And those crushed material is discharged from discharging part. In this crushing operation, the material is crushed by each other, which is not connecting with the metal, which can decrease the pollution and then prolong the service life of mining machine.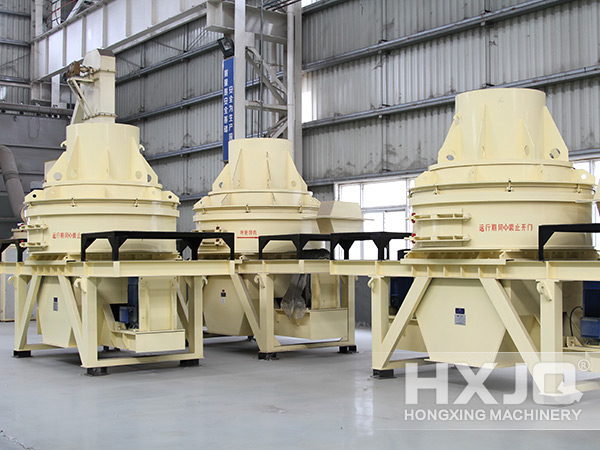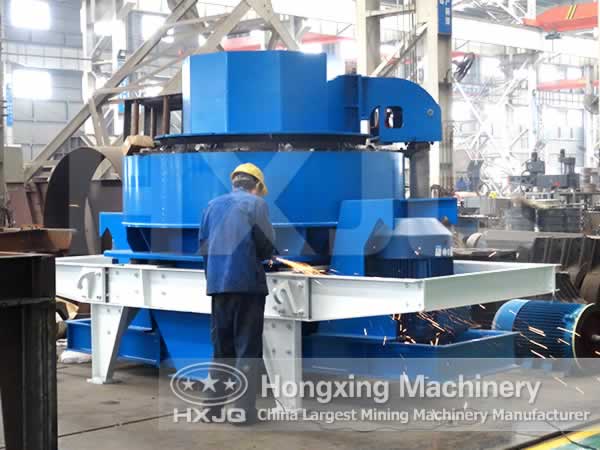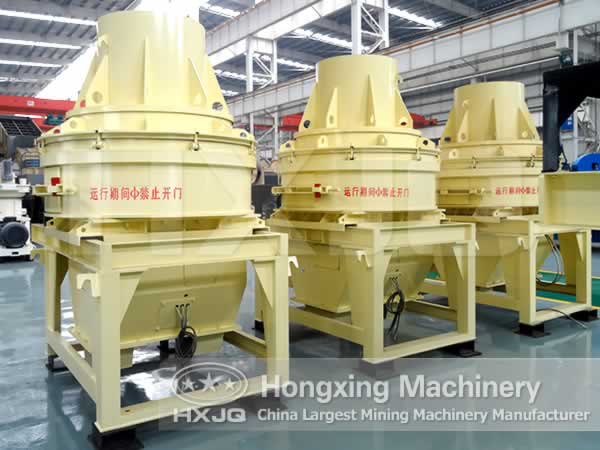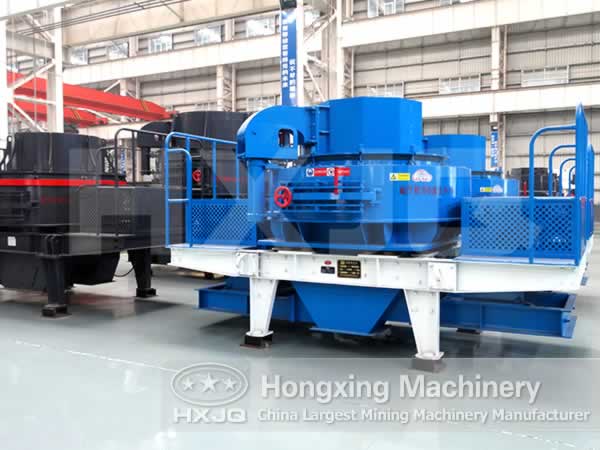 3.The Technological Parameter of Sand Making Machine
Model
specification
Max.feeding
size
(mm)
Power
(kw)
Rotation
speed of
impeller
(r/min)
Capacity
(t/h)
Overall
dimension
(L×W×H)
(mm)
HX-06
35
2P 37-55KW
2000-3000
10-30
2500×1620×2600
HX-07
45
4P 55-75KW
1500-2500
20-55
2700×1760×2800
Model
VSI 7611
VSI 8518
VSI 9526
VSI 1140
VSI 1145
VSI 1150
Capacity
(t/h)
Feed both at center and sides
80-180
140-260
200-380
300-520
350-610
360-650
Feed at center
40-90
70-130
100-190
160-260
180-355
190-365
Max.feeding size
(mm)
Soft material
35
40
45
50
50
50
Hard material
30
35
40
40
45
45
Rotation speed(r/min)
1700-1890
1520-1690
1360-1510
1150-1300
1150-1300
1150-1300
Motor power(kw)
4P 110
4P 180
4P 264
4P 400
4P 440
4P 500
Overall dimension(L×W×H)(mm)
4100×2250×2300
4160×2320×2900
4560×2450×2830
5500×2700×3100
5500×2700×3100
5500×2700×3100
Note:processing Capacity May Vary With Different Materials And Feeding Sizes.
If you have a question about our products, we'd like to hear from you.Rest assured we won't share your name, address or phone number with anyone. We're passionate about our company and want to help any way we can. Thanks for taking the time to get in touch with us.
Email:machine@hxjq.comTel:+0086-371-67833171
Product
NEWS & EVENTS
CONTACT US
Thank you for your attention. If there is any question, please contact us through the following ways.
E-mail:machine@hxjq.com
Tel:+0086-371-67833171